Delivery of a Duplicator which supports SCSI Interface
Case study of introduced products
Delivery of a Duplicator which supports SCSI Interface
Case Study
Client

Semiconductor Parts Manufacturer
Business

Centaurus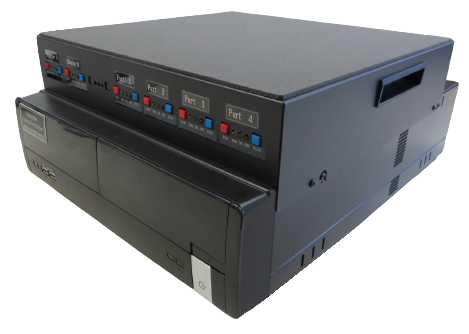 Problem Background
The customer has used the SCSI Interface HDDs in their equipments of production lines. Their HDD copy machine had been broken and they needed a replacement machine.
Our Proposal
We have offered our copy equipment "Centaurus" which supports the various interfaces(SCSI、SATA、SAS、PCIe). Customer accepted it.
Customer Voice
Because the proposed copy equipment supports both SCSI interface and SAS/SATA interface, it enables to copy the SCSI interface and SAS/SATA interface HDD/SSD interchangeably with ease. The customer was very pleased with our proposal.
Product which the customer purchased.