Delivery of a Data Erasure Equipment of HDD/SSD
Case study of introduced products
Delivery of a Data Erasure Equipment of HDD/SSD
Case Study
Client

Multifunction Machine Manufacturer
Business

Centaurus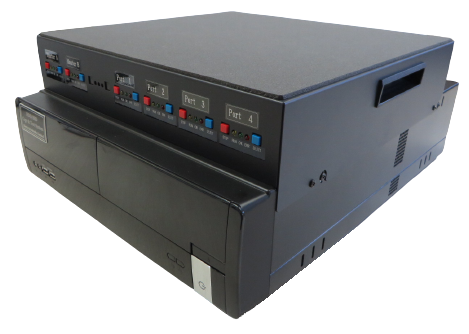 Problem Background
In case that the multifunction machine(Copy/Fax/Scan,etc.) which is installed at any corporate office or shop is replaced or disposed, the customers' data stored in the HDD/SSD must be erased safely.
Our Proposal
We have offered our erasure equipment "Centaurus" because it can support various highly reliable erasure methods of NSA, DoD, Peter Gutman, etc. which are standardized in U.S.A. or Germany.
Customer Voice
The customer are very pleased that they can erase the data at very high speed and keep all the erasure records.
Product which the customer purchased.