Welfare, Company Events
Welfare
<Membership of Resort Facility>
Employee can use the benefit of membership at the resort facility(Nakazawa Village). Their family and friends can widely use the benefit as well.
<Health Care Support>
In accordance with the periodic health check-up result, a health consultation associated with the health insurance society is available.
The health expert conducts a meeting or gives an instruction/advice to support improve the employee's health care.
We are positively acting of the health care management for our employees as we have obtained the certificate of "Health Management Superior Company Declaration".
<Child Care Support>
We were certified as the "Child Care Support Declaration" company by Nagano prefecture and we are supporting for employees to be able to work together with their child care.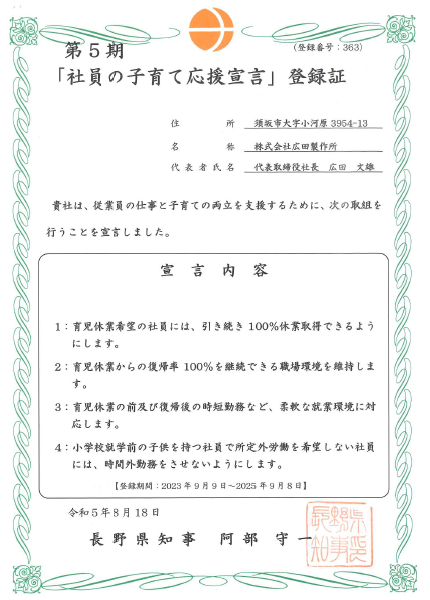 Company Event
<Year End Social Gathering>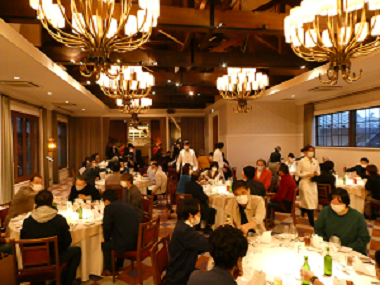 We are holding the year end social gathering at the well-established hotel. The employees can enjoy a full‐course dinner and a special gift.
<Long Time Service Employee Award>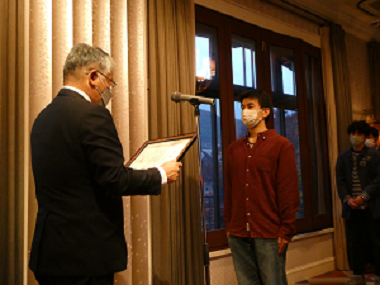 Long time service employee is awarded a prize of souvenir and welfare benefit every 10 years on the company's foundation anniversary on November 1st.
<Employees Travel>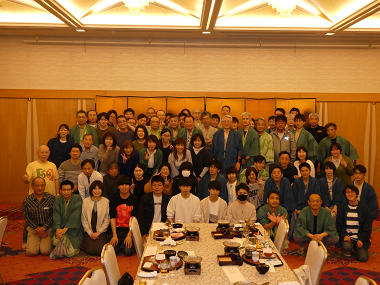 We offer employees the company-sponsored travel at the appropriate timing.
We want employees to refresh themselves with it apart from their daily works and to have an opportunity to communicate each other.